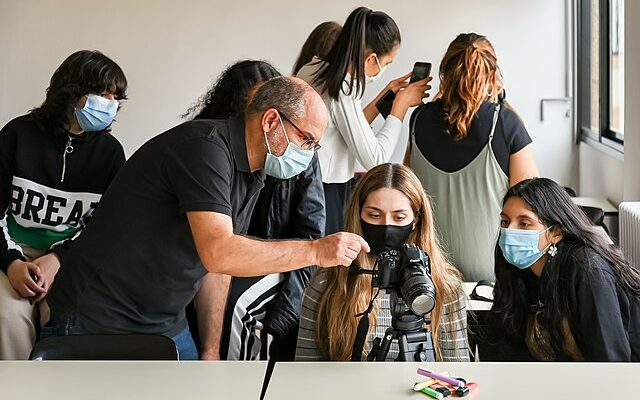 A new strain of COVID-19 has popped up in the media reports and it's beginning to stress out Democrats again, especially as school begins. Labeled EG.5, the COVID strain as caused a slight increase in COVID-19 cases across the country, which of course means that some are pushing mask mandates again.
CBS News reports, "The EG.5 variant is estimated to be the "dominant" strain in the U.S. because it makes up the largest share of new cases of COVID-19 compared to other variants. On Aug. 18, the CDC estimated EG.5 made up 20.6% of new infections. 
Behind EG.5 – unofficially nicknamed "Eris" by virus tracker T. Ryan Gregory on social media – is a long list of other closely related variants, virtually all of which descended from the XBB strains that were dominant last winter. 
FL.1.5.1 is the next-largest strain at 13.3% of U.S. infections, the CDC estimated. Dubbed "Fornax" by Gregory, FL.1.5.1 has nearly doubled from the week prior when it was an estimated 7.1% of circulating variants.
Both EG.5 and FL.1.5.1 are XBB variant descendants that share a mutation known as F456L, which appears to be helping them spread more than other virus siblings."
The news has already led one Georgia college to reinstate mask mandates. 
Morris Brown College began classes just last week, but will require all students and employees to wear face masks, writes Yahoo.

Officials say there have been no confirmed COVID-19 cases among its students, but they have received reports from other schools in the Atlanta University Center.

The mask mandate is a precautionary move for the next 14 days. Morris Brown College will also not allow any parties or large student gatherings on campus during this time.

Other precautionary measures include: temperature checks upon campus arrival, social distancing and contact tracing. Morris Brown College does have a vaccine requirement for students with religious and medical exemptions allowed.
Morris Brown College is a private Methodist historically black liberal arts college in Atlanta. It joins Rutgers University and Georgetown University in forcing mask mandates on its students. 
View this post on Instagram
Hollywood has also begun to adopt mask mandates again. Movie giant Lionsgate recently "sent an email to staff asking them to mask up on certain floors of its Santa Monica office after several employees caught the virus. The studio is also asking employees to conduct self-screening before coming to the office….the move comes amid some national buzz about whether mask mandates might be returning as variant EG.5 has become dominant in the United States," according to The Hollywood Reporter.
In June, an FDA panel "recommended Pfizer, Moderna and Novavax formulate their new Covid booster shots to be monovalent and only protect against the XBB.1.5 variant and other XBB sublineages—as opposed to the currently available shots, which were designed to combat earlier coronavirus strains," wrote Forbes.
The new vaccines are expected to be ready by late September but probably won't be widely available until October. Presumably, that's when you should expect a new round of mandatory shots. 
[Read More: Liberals Planning To Block Trump From Ballot If He Wins]