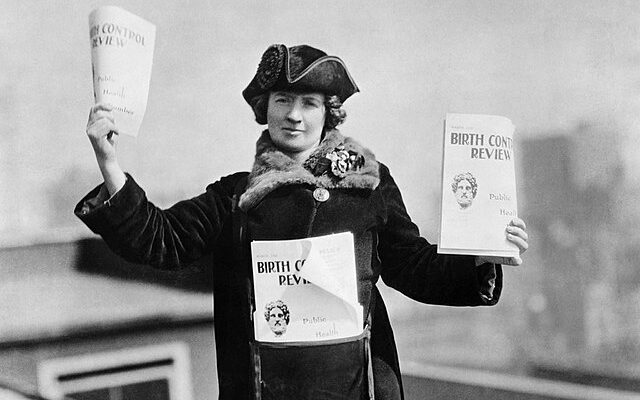 The kids are not alright. According to reports, "suicides jumped 29% among adolescents ages 15 to 19 over the previous decade, according to a report released Wednesday.
Adolescent suicides rose from 8.4 per 100,000 during the 2012-2014 timeframe to 10.8 deaths per 100,000 in 2018-2020, according to the new edition of America's Health Rankings Health of Women and Children Report opens in a new tab or window from the United Health Foundation. Adolescent suicides also rose significantly in 10 states. The report captures 121 health measures based on the most recently available public health data from 30 different sources."
One group of Americans who have seen a large spike in depression over the past decades has been teenage girls. The New York Times noted earlier the year that "nearly three in five teenage girls felt persistent sadness in 2021, double the rate of boys, and one in three girls seriously considered attempting suicide, according to data released on Monday by the Centers for Disease Control and Prevention.
The findings, based on surveys given to teenagers across the country, also showed high levels of violence, depression and suicidal thoughts among lesbian, gay and bisexual youth. More than one in five of these students reported attempting suicide in the year before the survey, the agency found.
The rates of sadness are the highest reported in a decade, reflecting a long-brewing national tragedy only made worse by the isolation and stress of the pandemic.
'I think there's really no question what this data is telling us,' said Dr. Kathleen Ethier, head of the C.D.C.'s adolescent and school health program. "Young people are telling us that they are in crisis.'"
While some of these feelings can be attributed to typical teenage angst, the feeling of depression has not gone away as women have grown out of adolescence and into adulthood. In 2011, for example, Harvard Medical School reported an "astounding" increase in antidepressants use among women of all ages. 
"The federal government's health statisticians figure that about one in every 10 Americans takes an antidepressant. And by their reckoning, antidepressants were the third most common prescription medication taken by Americans in 2005–2008, the latest period during which the National Health and Nutrition Examination Survey (NHANES) collected data on prescription drug use.
Here are a few other stand-out statistics from the report on antidepressants:
23% of women in their 40s and 50s take antidepressants, a higher percentage than any other group (by age or sex).
Women are 2½ times more likely to be taking an antidepressant than men (click here to read a May 2011 article in the Harvard Mental Health Letter about women and depression).
14% of non-Hispanic white people take antidepressants compared with just 4% of non-Hispanic blacks and 3% of Mexican Americans
Less than a third of Americans who are taking a single antidepressants (as opposed to two or more) have seen a mental health professional in the past year.
Antidepressant use does not vary by income status.
A new, very large study might be revealing why women are more impacted by depression than their male counterparts: birth control pills.
The Federalist writes, "Oral contraceptives raise the risk of depression, according to a new international study that surveyed more than 264,000 women. Teenagers were at the highest risk, with a 130 percent higher risk of depression in women who started using birth control as adolescents, compared to a 92 percent higher risk among those who started as adults.

The study provides conclusive results to a growing body of research linking oral birth control with the use of antidepressants, depression diagnoses, and depressive symptoms.

While adult users saw a decrease to more normal risk after using "the pill" for more than two years or getting off the pill, teenage users were still at increased risk even after stopping usage."

The research is compelling and should make Republicans think twice about their plans to make birth control available over the counter. In 2019, Republicans tried to make the drugs available without a prescription, but Democrats blocked the move with the backing of Planned Parenthood. Afterwards it was revealed that birth control is a huge money maker for the abortion provider. 
USA Today reported, "Planned Parenthood brings in 1.7 billion dollars in revenue annually according to it's latest financial report and contraception accounts for 27% of the services they provide."  
The author of the study said that from a "global perspective, depression is the leading cause of ill health and disability. More than 264 million people are affected and at least 25 percent of all women and 15 percent of all men experience a depression that requires treatment at some point during their life.
The possibility that contraceptive pills might have negative effects on mental health and even lead to depression has long been discussed. Although many women choose to stop using contraceptive pills because of the influence on their mood, until now the picture emerging from research has not been straightforward. This study is one of the largest and widest-ranging to date, following more than a quarter of a million women from UK Biobank from birth to menopause.
'Although contraception has many advantages for women, both medical practitioners and patients should be informed about the side-effects identified in this and previous research,' says Therese Johansson of the Department of Immunology, Genetics and Pathology at Uppsala University, one of the researchers leading the study.
According to the study, women who began to use contraceptive pills as teenagers had a 130 per cent higher incidence of symptoms of depression, while the corresponding increase among adult users was 92 per cent.
'The powerful influence of contraceptive pills on teenagers can be ascribed to the hormonal changes caused by puberty. As women in that age group have already experienced substantial hormonal changes, they can be more receptive not only to hormonal changes but also to other life experiences,' Johansson says."
The findings of the study point to a need for healthcare professionals to be more aware of possible links between different systems in the body, such as depression and the use of contraceptive pills. The researchers conclude that it is important for care providers to inform women who are considering using contraceptive pills of the potential risk of depression as a side-effect of the medicine.
"Since we only investigated combined contraceptive pills in this study, we cannot draw conclusions about other contraceptive options, such as mini pills, contraceptive patches, hormonal spirals, vaginal rings or contraceptive rods. In a future study, we plan to examine different formulations and methods of administration. Our ambition in comparing different contraceptive methods is to give women even more information to help them take well-informed decisions about their contraceptive options," Johansson says.
According to the study, healthcare professionals need to be more aware of how different bodily systems, like depression and the use of contraceptive pills, may be linked. The researchers suggest that care providers should inform women who are considering contraceptive pills about the potential risk of depression as a side-effect of the medication. However, the study only looked at combined contraceptive pills, so it is unclear if other options, such as mini pills, patches, spirals, rings, or rods, have the same effects. Future research will examine various formulations and methods of administration to provide women with more information for informed decision-making.
 [Read More: Fauci Sweating As COVID Patient Zero Identified]