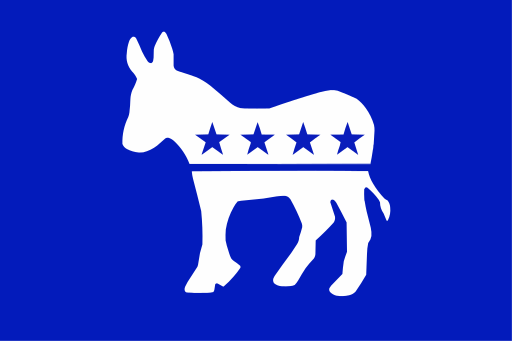 One of the Democrat's most powerful fundraising tools, Act Blue, a fundraising website, may be laundering illegal donations to Democratic campaigns all over the country. That's the accusation from investigative reporter James O'Keefe, a conservative media star known for his undercover videos. 
Act Blue is a behemoth for raising money for liberal causes and has helped Democrats win elections for nearly two decades. The website raised "ActBlue raised $19 million in its first three years, from 2004 to 2007. In the 2005-2006 campaign, the site raised $17 million for 1500 Democratic candidates, with $15.5 million going to congressional campaigns. By August 2007, the site had raised $25.5 million.
In the 2018 midterms elections, ActBlue raised $1.6 billion for Democratic candidates. Conor Lamb, Beto O'Rourke, and Kyrsten Sinema have worked with ActBlue.
In 2019, ActBlue raised roughly $1 billion for a wide variety of campaigns. The Daily Beast notes that between January and mid-July 2019, ActBlue brought in $420 million, and that "According to the organization, that total came from 3.3 million unique donors and was dispersed to almost 9,000 Democratic campaigns and organizations, with $246 million coming in the second quarter alone."
In 2020, several fundraising records were broken. In the week following the murder of George Floyd, on May 31, over $19 million was raised, the highest single-day total so far that year. On June 1, that yearly record was again broken with $20 million in donations. Over half of donations in the week following the killing went to charitable (non-political) causes, including one ActBlue page devoted to a bail fund which raised over $1.5 million from over 20,000 donors. In the day following the death of Supreme Court Justice Ruth Bader Ginsburg, over $30 million was donated through ActBlue, again breaking the single-day fundraising record.
In 2022, ActBlue brought in $20.6 million on the day the Supreme Court issued its opinion in Dobbs v. Jackson Women's Health Organization."
It looks like the group may be acting like a conduit for something else too: a way around campaign spending limits. 
"A group of Maryland citizen journalists operating under the name Election Watch was reviewing ActBlue's FEC filings and discovered something very peculiar: Across America, ordinary individuals were allegedly making thousands of individual donations, with the total money flowing to Democrat causes or candidates running into hundreds of thousands of dollars per donor. Some of these donation patterns would have required the people whose names and addresses are attached to the donations to have made several separate donations every single day, according to American Thinker.
"With his new team, O'Keefe went to a few of the individuals whose names are on the FEC list to ask them if they were making thousands of donations totaling hundreds of dollars. The two friendly, coherent Democrats to whom he spoke denied doing so."
In typical O'Keefe fashion, he provided video of the interviews:
For example, one Arizona resident, aged 80, was said by Act Blue to have donated $170,221.37 dollars to Democratic causes via 18,672 individual contributions to the website. The FEC records show that she made contributions up to ten times a day at times. When asked by an OMG reporter about the donations, she was shocked at the amount, completely unaware that donations were being made in her name.
Red State has some more of the details: "OMG took a look at Federal Election Commission (FEC) data regarding popular Democrat fundraiser group ActBlue. Their investigation found what O'Keefe calls "a bizarre amount of data" on donation activity from individual donors, particularly senior citizens. According the FEC data, some individuals are recorded as making thousands of donations a year, adding up to huge amounts – $200,000 or more in some cases.
To reiterate, that is not thousands of dollars in donations a year, that is thousands of small donations a year, adding up to tens of thousands and even hundreds of thousands of dollars under various sole individuals.
Using the publicly available data, O'Keefe headed to Maryland to track down some of the donors from that state and confirm with them if they had indeed been making thousands of small donations a year to ActBlue.
For example, one senior citizen was recorded as making over 1,000 individual donations in the year 2022 for a total of a little over $18,000. That would mean she was donating to ActBlue three times a day for an entire year. When asked if she had purposefully donated so frequently to the organization, the Maryland senior told O'Keefe that while she had donated a few dollars here and there, she absolutely had not donated that much money, nor that many times."
Using straw donors to hide campaign contributions is illegal in federal elections under 52 U.S.C. § 30122, which states:
"No person shall make a contribution in the name of another person or knowingly permit his name to be used to effect such a contribution, and no person shall knowingly accept a contribution made by one person in the name of another person."
One can't help but wonder if Act Blue is being used as an accessory to this crime by Democratic donors. 
The investigation is a sort of new start for James O'Keefe. In February, he left his own organization, Project Veritas, after coming into conflict with the board over spending thousands of dollars that appeared to be for personal expenses. 
[Read More: As DC Crime Soars, The Prosecutor There Turns Down Half Of His Cases]