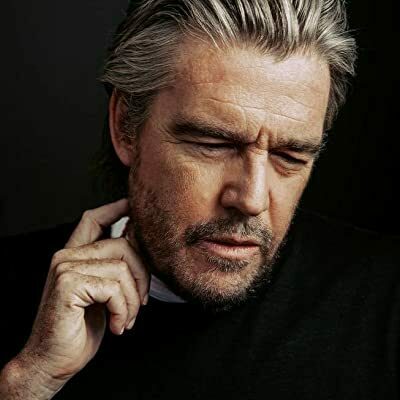 It's always nice to have friends. In Hunter Biden's case, he always seems to have friends who want to give him millions of dollars just because he's so fun to hang out with, not because his father is a corrupt, career politician and current president of the United States. 
The New York Post writes, "A big-shot Hollywood lawyer reportedly paid off Hunter Biden's delinquent taxes — which a source told The Post amounted to more than $2 million — as President Biden's notoriously troubled son awaits the results of a Delaware grand jury's investigation into his personal finances.

Kevin Morris, an entertainment attorney and novelist who earned a fortune representing the co-creators of "South Park" and won a Tony Award as the co-producer of "The Book of Mormon," footed Hunter Biden's overdue taxes totaling over $2 million — more than twice what was previously reported, a source familiar with conversations between the two told The Post.

Morris, whom Hunter Biden's friends call his latest "sugar brother," has also been funding the 52-year-old's lifestyle in Los Angeles — including his rent and living expenses, the source said.

The attorney has also been advising the president's son on how to structure his art sales, according to the source."
The president's son suddenly decided to become an artist when his father ran for president. Although his showings draw few visitors, his paintings have sold for nearly half a million dollars. Legal ethics expert and law professor Kathleen Clark told Politico that Hunter's arrangement to sell his paintings is "whacko."
CBS News has noted that Morris is working on a documentary about Hunter Biden's life. We're not sure if he's going to talk about his life as a junky who confused Parmesan cheese for cocaine, a Ukrainian energy executive, an absentee father of a daughter our "family man" president has refused to acknowledge, or if he'll just focus on the affair he had with his late-brother's widow and his sparsely-attended art shows. 
According to The New York Times, Hunter miraculously found some cash to pay his taxes, hoping that doing so would close the Department of Justice investigation "as a grand jury continued to gather evidence in a wide-ranging examination of his international business dealings." The newspaper also reported that investigators are looking into possible criminal violations of tax laws, foreign lobbying, and money laundering rules.
A resident of Malibu, Morris is the founder and managing partner of Morris Yorn Barnes Levine Entertainment Law Firm. He has represented some of the most famous people in Hollywood. In 2014, "several of his celebrity clients and friends," including Friends star Courteney Cox, South Park creator Trey Parker, terrible neighbor Minnie Driver, and others attended the release of his collection of short stories, White Man's Problems. Variety called the book "a series of short stories centered on dudes of various ages trying to figure out life's conundrums."
The lawyer's dream of becoming the next great American novelist has apparently died. His website, www.kevinmorrisauthor.com, is no longer active. 
[Read More: New WH Spox Says Elections Stolen]