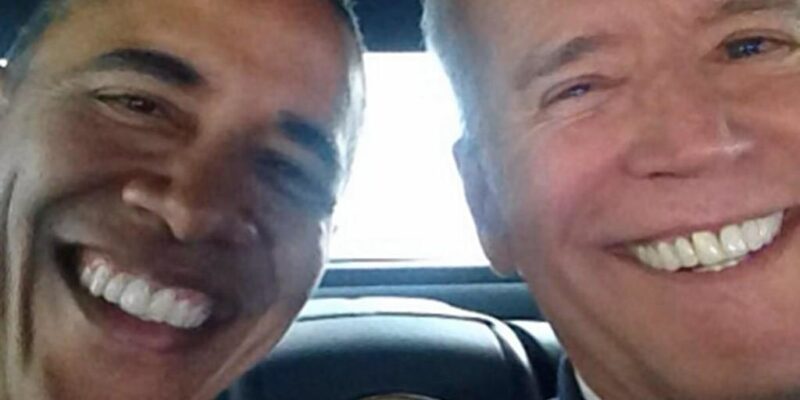 It's often been said that what usually gets criminals caught is not the crime itself but the coverup. The only difference between most people and the president is that that coverup can undermine the entire country's justice system. 
When it was Richard Nixon, it was the White House tapes that did him in, revealing that corruption had seeped throughout the White House, starting at the top. For Joe Biden, it is beginning to look like the FBI did everything they could to protect him and his family from investigation despite receiving information from confidential human sources offering details of potential crimes by Hunter Biden, James Biden and Joe Biden,
After digging through various roadblocks put up by the Biden Department of Justice, a senator has revealed that over 40 confidential sources provided "criminal information" related to the Biden family to the FBI.  
The Washington Examiner notes that Sen. Chuck Grassley (R-IA) is seeking information from the Department of Justice and FBI about whether they properly vetted what he says were dozens of confidential human sources who allegedly provided federal investigators with criminal information about the Biden family.

The Iowa Republican asked the DOJ and FBI in a letter published Wednesday to provide him with a wide range of records about how they vetted the alleged information from the sources.

Citing anonymous whistleblower disclosures, Grassley said he had been made aware that the agencies had at one point maintained more than 40 sources who had criminal information about President Joe Biden and his son Hunter and brother James.

The Republican senator's requests come as House Republicans pursue an impeachment inquiry into Joe Biden over allegations he abused his authority when he was vice president to personally profit off of his family's many foreign business dealings. Part of the GOP's inquiry involves examining how the DOJ has handled its own parallel investigation into Hunter Biden after whistleblowers alleged that the investigation had been "slow-walked" by government officials to protect the Bidens.
According to reports, the DOJ tried to discredit the information the way they always do when they want to justify bad actions: they declared it to be "foreign disinformation." Despite those efforts, however, at least one confidential human source and its information was vetted by multiple U.S. attorneys' offices, which found "no hits to known sources of Russian disinformation."
For years, Grassley has worked diligently investigating the DOJ's handling of Hunter Biden's various criminal cases, demanding answers from the department while protecting whistleblowers who could have their lives turned upside for merely doing their jobs. 
Grassley's letter "summarizes his multi-year investigation into the Biden family's foreign business deals, as well as legally protected disclosures from multiple Justice Department whistleblowers warning of improper tampering with key information streams, which has reportedly stymied investigative activity.
FBI maintained over 40 confidential human sources out of various field offices across the United States who provided criminal information relating to Joe Biden, James Biden, and Hunter Biden.

DOJ and FBI officials conducting an early review of the FD-1023 alleging a criminal conspiracy involving Burisma owner Mykola Zlochevsky and Joe and Hunter Biden lacked the authority to fully investigate its contents. Despite those administrative challenges, they were able to verify some information in the document and recommended a more fulsome investigation.

U.S. Attorney's Office for the Western District of Pennsylvania coordinated with the U.S. Attorney's Office for the Eastern District of New York in reviewing the confidential human source at the center of the FD-1023 and found no hits to known sources of Russian disinformation.

A D.C.-based FBI taskforce sought to falsely discredit as foreign disinformation various Biden family-related confidential human sources, including the source behind the FD-1023.

FBI Washington Field Office closed a Kleptocracy case into Zlochevsky in December 2019.

Grassley will seek interviews from at least 25 DOJ and FBI personnel involved in the efforts to investigate the Biden family or shut down related sourcing.
The Iowa Senator concluded by stating, "Based on the information provided to my office over a period of years by multiple credible whistleblowers, there appears to be an effort within the Justice Department and FBI to shut down investigative activity relating to the Biden family. Such decisions point to significant political bias infecting the decision-making of not only the Attorney General and FBI Director, but also line agents and prosecutors. Our Republic cannot survive such a political infection and you have an obligation to this country to clear the air."
One critical point that the Iowa senator made in his letter, reported by The Guardian, "refers to a human source who alleged a bribery scheme between then Vice President Joe Biden, Hunter Biden and the founder and CEO of Burisma Holdings Mykola Zlochevsky. 
The source told the bureau that the father and son had 'coerced' Zlochevsky to pay them millions of dollars in exchange for their help in getting a Ukrainian prosecutor investigating Burisma, Viktor Shokin, fired. 
In his letter, Grassley revealed that in December 2019, the FBI Washington Field Office closed a 205B Kleptocracy case into Zlochevsky. 
The case had originally been opened in January 2016 by a Foreign Corrupt Practices Act Squad based in the same office, which is also a squad that includes agents from FBI headquarters. 
At the time that the probe into Burisma was closed, Hunter Biden's role on the board of the company was under heavy scrutiny." 
Grassley demanded the FBI and DOJ provide answers to his letter by Nov. 17.
[Read More: Prosecutor Claims Life of Mark Meadows At Risk]