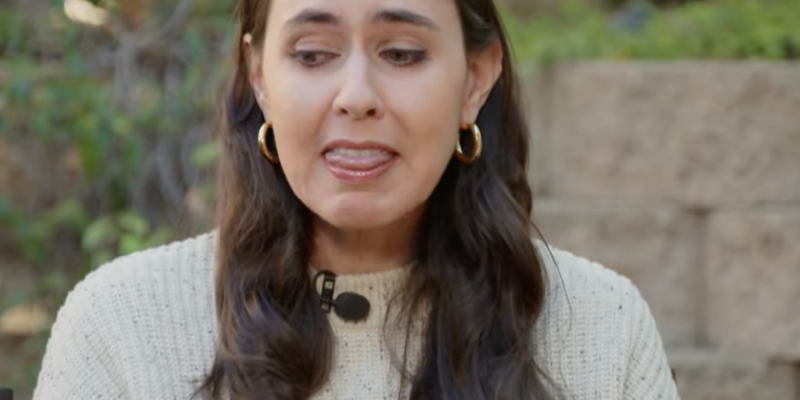 Joe Biden has figured out another way to pay off his allies using taxpayer money. As part of his fight against "disinformation," the White House has decided to dole out $5 million to journalists who have had people be mean to them on the internet. 
Did you get called out for spouting propaganda on Twitter? Congratulations, you're a victim and we're paying for your therapy. 
The Biden administration has approved $5.7 million in grant funding to George Washington University to create a program that will provide psychological care to journalists who believe they are the targets of "misinformation-driven harassment campaigns," explains The Daily Caller. 

The program, called Expert Voices Together, is described in the government grant database as "a socio-technical system that provides real-time support to experts experiencing online harassment." The project's goal is to provide journalists, and eventually other "experts," with means of "monitoring and reporting" alleged abuse, as well as "personalized assistance with digital safety" and access to "mental health care specialists" as a form of "trauma-informed care."

The National Science Foundation (NSF) first allocated $749,222 in funding to George Washington University in 2021, and approved the project for continuation in 2022, approving an additional $5 million in taxpayer funds. Work associated with the grant is ongoing, with funding projected to end in August 2024.

The NSF characterizes providing journalists with mental health counseling as part of an effort to address the "rapid spread of misinformation" because "harassment undermines confidence in pivotal sources of knowledge and reduces expert participation in the information ecosystem." The grant is part of a broader NSF initiative to bolster "trust and authenticity in communications systems."
One has to assume that one of the Left's biggest bullies online, Taylor Lorenz, will be first in line to receive the funds. Last year, the culture writer for The Washington Post revealed the name and other identifiable information about the popular conservative Twitter handle "Libs of Tik Tok," leading to the content creator's abuse, which was then justified by other liberal reporters who labeled the account "disinformation." 
NBC News, for example, wrote at the time that "the account has called for teachers who come out to their students to be "fired on the spot," called people who don't conform to traditional gender identities mentally ill and accused people who teach children about LGBTQ identities of abuse. It has been suspended by Twitter twice for engaging in targeted harassment.  
There are many reasons it's inappropriate to publicly expose a person's private information — a practice known in internet parlance as "doxxing." But this isn't one of them [NCP bolded].
Let me be clear: Doxxing can be dangerous — or even deadly. There are many people who should be able to share information anonymously online. For example, to document their experiences as transgender people if they fear discrimination or even violence for openly sharing their identities. Exposing such people can put their safety in danger. And it's never acceptable to share people's private contact information online, like their phone numbers or email addresses, since this could be used to harass them in "real" life.
But there's no justifiable reason to protect the identity of someone like Raichik on social media so she can spread this kind of intolerance with impunity. The public has a significant interest in knowing who is behind accounts that have major influence on public discourse about important issues, like Libs of TikTok. For example, we now know that the Russian government has tried to use social media to stoke racial tensions and promote domestic discord in the U.S. to weaken our country."
When turn about became fair play, however, and Lorenz received pushback, she fled to MSNBC and cried about it.
The new funding is the latest example of how Democrats in power have funneled taxpayer funds to political allies in the name of "justice" or "righting wrongs." 
In July, New York City agreed to pay over $13 million "to settle a civil rights lawsuit brought on behalf of roughly 1,300 people who were arrested or beaten by police during racial injustice demonstrations that swept through the city during the summer of 2020."
The Guardian reported that liberal cities have "agreed to pay out a total of more than $80m in settlements to protesters injured by police during 2020 racial justice protests – a figure experts believe is unprecedented and will rise further as many lawsuits are still playing out."
A study of the violence perpetrated across the United States during the protests over George Floyd's death showed property damage estimates resulting from arson, vandalism, and looting ranged between $1 to $2 billion, the most expensive in the history of the United States.
[Read More: Trump Ducks Another Debate For Dubious Reason]