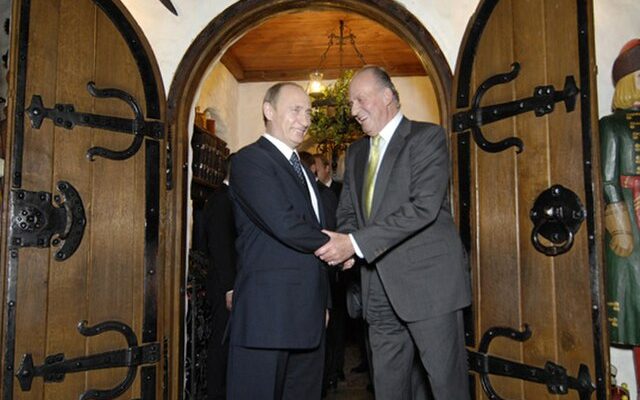 We were told when Joe Biden became president that we'd be back to having confidence in our military and foreign policy, especially as it related to Russia. 
In 2021, for example, CNN wrote, "President Joe Biden had one single and simple goal at his press conference in the wake of his summit with Russian President Vladimir Putin in Geneva: Project absolute and utter normality.
Did Biden engage in any threats? No, he said.
Was there hyperbole on either side? No, he said.
Did Biden revisit his past comment that Putin was a "killer?" No comment, Biden said.
"I did what I came to do," Biden offered at one point, a succinct, if vague, assertion of success.
While Biden didn't seek to fully explain what it was he came to do, the evidence was everywhere in his answers: Make clear that the traveling circus of the Trump presidency was over – and that the adults were back in charge."
Maybe Joe Biden just meant that he was old, not competent. Two years after his meeting with Putin, reports have shown that the American military has been accidentally sending emails to the Russian ally of Mali. 
Fox News reports that the issue comes from the U.S. military's ".MIL" domain name used for emails, which is commonly mistyped as ".ML," the domain for Mali. The leak has resulted in the exposure of unclassified but sensitive information, such as diplomatic documents, tax returns, passwords and the travel details of top officers, according to an initial report from the Financial Times.

The Pentagon acknowledged the issue in a statement to Fox News on Monday, saying emails sent outside the ".MIL" domain are typically blocked.

"The Department of Defense is aware of this issue and takes all unauthorized disclosures of Controlled National Security Information or Controlled Unclassified Information seriously. DoD has implemented policy, training, and technical controls to ensure that emails from the ".mil" domain are not delivered to incorrect domains. Such emails are blocked before they leave the .mil domain and the sender is notified that they must validate the email addresses of the intended recipients," the Pentagon said.

"While it is not possible to implement technical controls preventing the use of personal email accounts for government business, the Department continues to provide direction and training to DoD personnel. The office of the DoD CIO oversees this matter," the statement continued.

News of the leaks first came from Johannes Zuurbier, a Dutch entrepreneur who manages Mali's domain. Zuurbier told FT that he has collected at least 117,000 emails from within the Pentagon since January alone, and many more in years prior.
CNN noted, "One of the misdirected emails contained hotel room numbers for the Army chief of staff, Gen. James McConville, and his entourage on a trip they took in May to Indonesia."
Another obne came "from an FBI agent and [was] intended for a US Navy official, asking for personal information to process a Navy visitor to an FBI facility. The FBI agent use[d] the .ml domain.
This isn't the first time this year that the US military has had to deal with an inadvertent email leak.
A trove of internal US Special Operations Command emails were publicly available online for about two weeks in February because of an IT misconfiguration. The Pentagon fixed the issue after a private security researcher discovered the leak."
Mali has been connected to Putin for years. Russia's paramilitary Wagner Group has operated in the African country since 2021 to help the country combat insurgent groups. The United States has accused Russia of using Mali as a transit hub to get weapons to Ukraine.
While not directly done by the president, there email flub joins a continuous line of incompetencies during the Biden Administration, ranging from the handling of a train derailment in Ohio to inflation and real wage earning. 
https://twitter.com/EndWokeness/status/1680954491258953728
NPR recently said that a "significant majority of Americans say they believe President Biden's mental fitness is a real concern they have about his ability to be president, according to the latest NPR/PBS NewsHour/Marist poll.
Respondents said so by a 62%-to-36% margin, rather than dismissing it as simply being a campaign strategy used by his opponents. Biden did, however, actually see a slight increase in his approval rating to 45%, up 4 points from last month. That indicates there will likely be a significant number of people who believe there are serious concerns about Biden's mental fitness but will vote for him anyway.
When it comes to former President Trump, who is also running again, 51% also said his mental fitness is a real concern, 43% said it was not.
Biden at 80 is the oldest president in U.S. history. He's been the subject of relentless accusations from the right about his acuity, but his age has also been a worry of Democrats."
[Read More: Hollywood Legend: Industry About To Burn]